DAY 5 -- A SIGN
My kids just WILL. NOT. FLUSH. I don't know why.
They don't seem overly attached to their 'leavings', and the flush mechanism is not this complicated.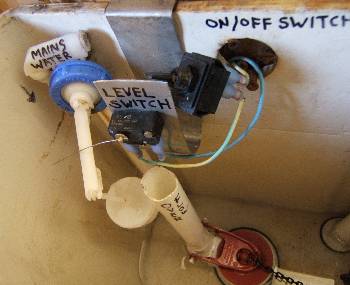 It's just a button, FFS.
But nope, they will leave hideous unmentionables in the loo, to the point where I have to go and check it when we have visitors.
Just in case.
I've tried all manner of things -- a sign saying
FLUSH THE GODDAMN TOILET OR YOUR MOTHER WILL BEAT YOU WITH A STICK
pingpong balls
making them go back in to flush
etc etc.
Now I'm out of ideas. Anyone else have this problem?